New From Cielo Les Petites: High Aesthetics And Functionality In Compact Forms.
03.07.2023 #cielo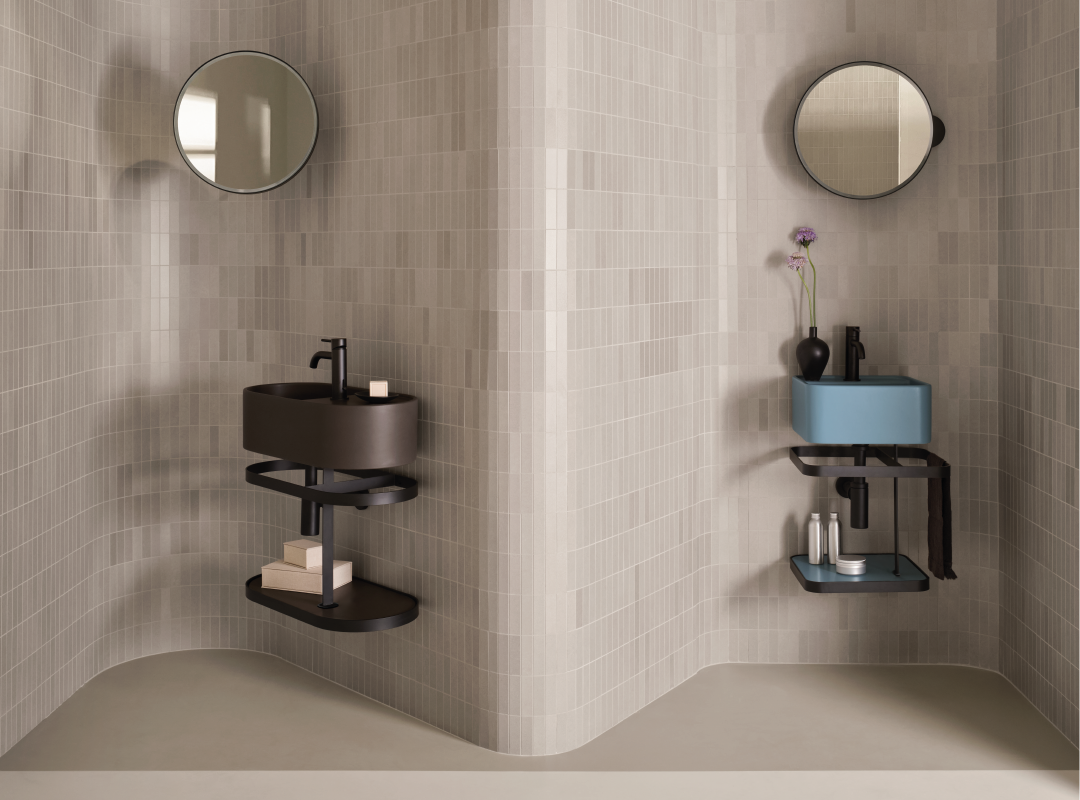 Les Petites quadrato 35, Les Petites ovale 46
The new Les Petites collection from cielo, designed by Andrea Parisio and Giuseppe Pezzano, is intended for small bathrooms where the bright individuality of the interior takes into account the functionality of each object.
Suspended ceramic elements, supported by metal structures, play with horizontal planes and vertical supports, making Les Petites an object that easily adapts to any environment. It is an exquisite and versatile collection in which the "grandeur" of the object is entirely contained in its internal aesthetic and functional value.
Les Petites quadrato 35
Les Petites ovale 60
Designed for convenient placement in small spaces, Les Petites is available in three variants: a square washbasin (Les Petites 35) and two oval washbasins (Les Petites 46 and 60). All of them are equipped with a minimalist metal structure that serves as a practical towel holder and a convenient countertop for toiletries or decor. This solution enhances the bathroom environment, transforming a functional element into a decorative one while optimizing space.
The metal structure, available in Nero Matt, Cemento finishes, and the color palette "Acque di Cielo," supports the washbasin and countertop at two different levels. The washbasin and countertop can be made of ceramic in Bianco Lucido finish, as well as in the palettes "Terre" and "Acque di Cielo."
The combination of these elements allows for various interpretations of a single model.
Les Petites appoggio ovale Agave cassettiera Luisa
The collection also includes a series of handwash basins with faucet holes or without them, presented in combination with the new Arcadia mirrors and the Luisa chest of drawers, creating new impressive combinations.
Les Petites appoggio quadrato Anemone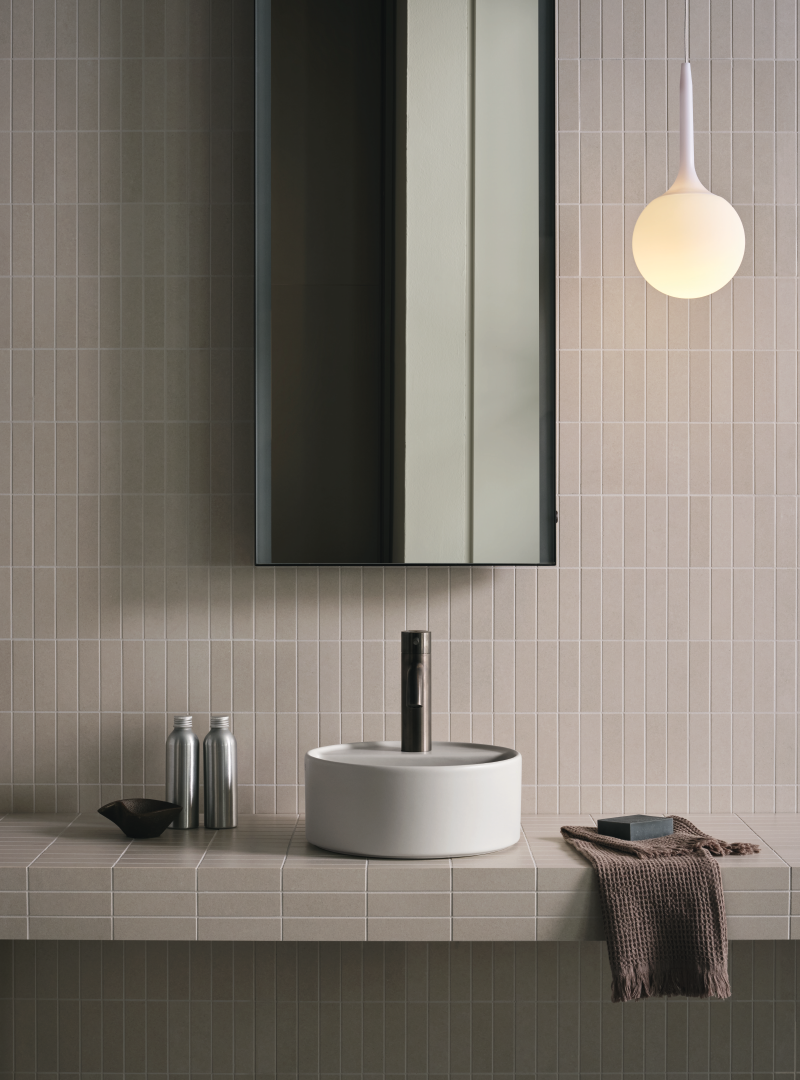 Les Petites appoggio tondo Talco